Skip to the main content
Our plastic surgery facility encompasses its own state-of-the-art, state-licensed, and accredited Ambulatory Surgery Center. Embracing a culture of safety, the facility holds a State of Colorado Licensure and is AAAASF accredited, meeting some of the strictest safety standards around. The surgery center features a fully equipped operating room as well as a minor procedure room for less invasive procedures.
The surgery center offers a warm, private environment for your plastic surgery experience with the same safety standards, but none of the inconvenience of a hospital. Designed specifically for cosmetic surgery patients, we focus on providing you with an upscale and comforting experience from the light background music that plays throughout the rooms to the recliner style post-operative chairs that give you that "at home" feeling. We also boast a private pre-operative interview room and two comfortable post-op areas for you to recover following your cosmetic surgery procedure.
The care & concern & outstanding service I received was & has been amazing. Dr. Slenkovich & the staff go above & beyond & it has not gone unnoticed. Thank you so much!
We have an excellent surgical team comprised of Registered Nurses, Anesthesiologists, Certified Registered Nurse Anesthetists and Surgical Technicians dedicated to your care throughout your surgery.
Our reception area is beautifully appointed, yet cozy and inviting. We welcome friends and family members and invite them to feel at home while they wait. We provide television, internet access, and refreshments, as well as a list of local restaurants and shopping centers for their convenience.
Conveniently located adjacent to Colorado Plastic Surgery Center, you will find the same devoted and friendly staff from your consultation and pre-operative appointments to ensure synergy in your treatment plans.
What to know
about Anesthesia
For many patients choosing to undergo plastic surgery, anesthesia is one of their top concerns. Being put to sleep can seem scary, but we are here to ease your concerns and educate you on the ins and outs of anesthetic care! Meet Dr. Jen Mauer, our incredible CRNA for the last 14 years. She trained at the Cleveland Clinic Case Western Reserve and is on our Board of Directors and is the Medical Director at Colorado Plastic Surgery Center. She is highly experienced and truly an expert in her field. Jen tailors your anesthetic plan specifically to you, your procedure, and your health. She will even call you the night before your surgery to answer any questions you may have and to let you know what you can expect. Check out this video for more information on the different types of surgical anesthesia, how and when they are utilized, and what you can expect when waking up from surgery.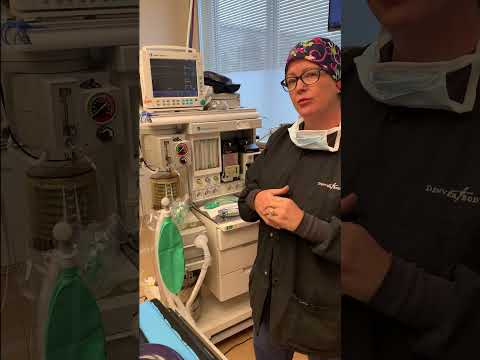 At Dr. Slenkovich's beautifully appointed Denver plastic surgery facility, all patients are treated with the utmost attentiveness and respect. This approach greatly reduces patients' anxiety and helps them enjoy the amazing experience of aesthetic transformation.
Dr. Slenkovich is regarded as one of the best Denver breast implants surgeons and as a highly-skilled body contouring specialist. He also offers several facial beautification procedures, including rhinoplasty and facelift in Denver.
The nursing staff was so caring & sweet.
If you are considering cosmetic surgery to improve your physical appearance and self image, we invite you to schedule a consultation with our double board certified plastic surgeon, Dr. Nick Slenkovich.
Dedicated to your comfort from your first visit to your final follow-up, the surgeon and staff of Colorado Plastic Surgery Center will always treat you with kindness and caring.
(720) 594-5634
Colorado Plastic Surgery
761 Southpark Dr Littleton, CO 80120